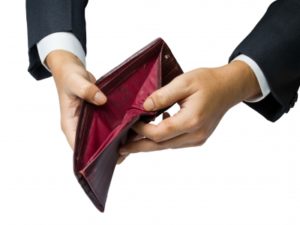 Filing bankruptcy isn't as simple as some make it sound. There are multiple chapters in bankruptcy that are available to you and the bankruptcy code is difficult to understand.  You need a trained and experienced professional to guide you through this very complex process.  Regardless of the chapter under which you may file, you will be required to gather financial records and agreements dating back many years. You may also be required to pass a financial means test to determine whether you qualify for bankruptcy relief.  In the event of disqualification, you may be required to petition the bankruptcy court to allow you to file for Chapter 13 relief that will enable to you restructure your debt and enter a payment plan with your creditors. Whatever the situation, the attorneys at Farris & Utley, PC will handle every aspect of your bankruptcy petition, from the initial meeting, to the record gathering, completing the bankruptcy petition, attending the 341 meeting and to attending any court hearings that may arise.  We are here every step of the way through this difficult time!
Initial Hiring
Upon retaining the attorneys at Farris & Utley, PC to represent you through this process, you have the right to tell your creditors to stop harassing you and to contact your lawyer!  Your creditors will then be required by law to direct all communication to our office. The relief is almost instantaneous! What is more, our initial consultation is free!  In this initial consultation, we will explain the options available to you and we will tell you whether bankruptcy is the best option for you and your family.  If so, we will move forward with the preparation of the bankruptcy petition.
The Petition
Our firm will handle everything about the initial petition. A legal petition for bankruptcy can be as long as 50 pages and require financial details that are confusing and frustrating.  As such, there is a lot of information that will be required of you.  Our attorneys are present to answer all your questions and to make sure that all of the information required is obtained and properly placed in the bankruptcy petition.  We don't stop assisting you until everything is exactly right.  The Court won't make mistakes, and neither do we.  Hiring a professional and experienced bankruptcy attorney to properly prepare the petition is vital to the success of your case.
The 341 Hearing
Upon the filing of the bankruptcy petition, a trustee is assigned to your case to ensure the bankruptcy petition is accurate and complete and to ensure your creditors' best interests are being protected.  Accordingly, you will be required to attend a meeting with the assigned trustee within 4 to 6 weeks of the filing of the bankruptcy petition.   In this meeting, you will be asked to answer questions from the trustee directly.  Don't worry, our attorney's will explain the purpose of this meeting and will attend this meeting with you!  It is likely that the only time you will be required to appear in court is at your 341 hearing. In most cases, the 341 hearing is simply a formality to approve the final discharge of the debt (Chapter 7) or the final restructuring of a court-supervised repayment plan (Chapter 13).
The Fresh Start You Need
Is bankruptcy your best option? If you have tried everything else, including loan modification and debt-refinancing plans, talk to an experienced debt relief bankruptcy lawyer at the Law Office of Farris & Utley, PC. From our offices in St. George, we represent clients throughout Southern Utah.  Contact us today for your free consultation!
Bankruptcy Ch 7 & Ch 13:
Free Consultation
Screening and survey of issues
Free BK packet
Obtain education & information, in order to formulate strategy re: Ch 7 or Ch 13 filing
Alleviate your stress and receive cutting edge legal counsel on how to receive debt relief TODAY. Immediately obtain accurate information regarding your rights and your relationship to creditors. Stop Garnishments, future judgments, and immediately prevent further harassment from your creditors. Please be aware that the majority of debtor's perspective is generally NOT in harmony with the legal reality. Our team of highly qualified attorneys at Farris & Utley, PC will educate you, inform you, and assist you in understanding the nature of your financial challenges and situation. Farris & Utley, PC and its legal team will counsel you so that you will be empowered to make the best decision based on your various and unique circumstances.
Legal counsel will focus on strategy, education, and timing as it pertains to a potential bankruptcy filing. Farris & Utley, PC and its team of aggressive and experienced attorneys can immediately assist you in alleviating the burden, fear, and stress which stem from you being hounded by creditors. Our firm possesses a legal team of bright, caring, and professional individuals who will personally assist you in obtaining the kind of debt relief pursuant to existing and prevailing law which is especially tailored to meet your unique needs.
Address:
2107 W Sunset Blvd, Second Floor
Saint George, UT 84770
Phone: (435) 634-1600
Facsimile: (435) 628-9323
E-Mail: info@farrisutley.com